About us
October 20, 2020
2021-07-13 0:41
About us The Leading Global Bioinformatics Education Platform for Learning and Practicing Bioinformatics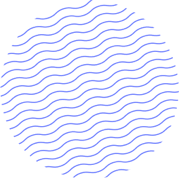 Our students have termed us "better than our university course!"
What Our
Learners Say
Hear what our learners say and you won't be surprised how happy they are with the choice they made with us!

I did not have time to learn Bioinformatics as my research was very extensive, so I chose a course on BioCode and quite frankly, it was the best choice I made.
Oliver Beddows
/ Researcher, University of Manchester

The course are well-designed and clear cut, so much so that I learned how to perform RNA-Seq analysis easily that I had been trying to do so for a couple of months. Thanks!
Madley Pondor
/ Student, Heidelberg University

I can't begin to describe how easy the courses are and the best thing is that I learn at my own pace rather than doing 1-1 sessions that I do not like.
Mina Hollace
/ Student, University of British Columbia
Through Practical Learning
Have a question? Get in touch with us.